The Experience
Meticulously planned, technologically precise.
We believe unwavering care for people drives greater expertise and patient outcomes.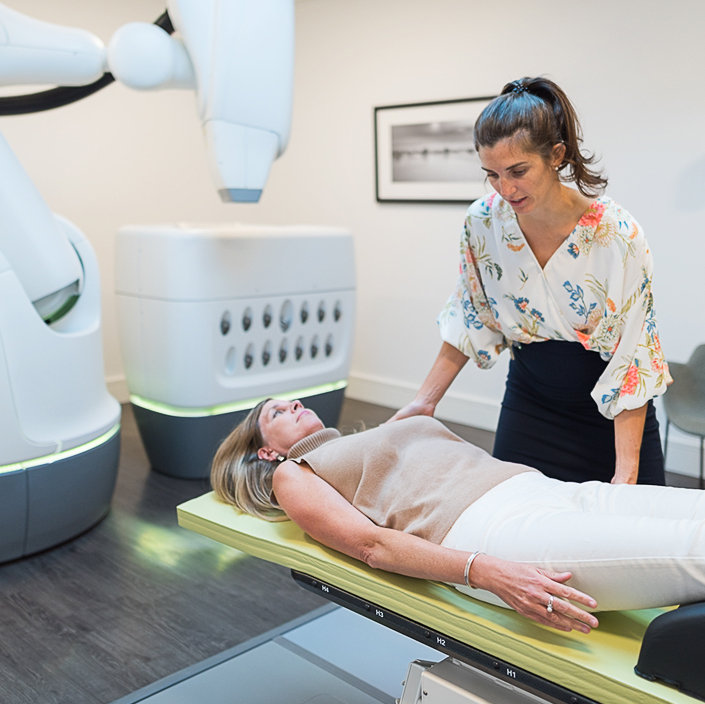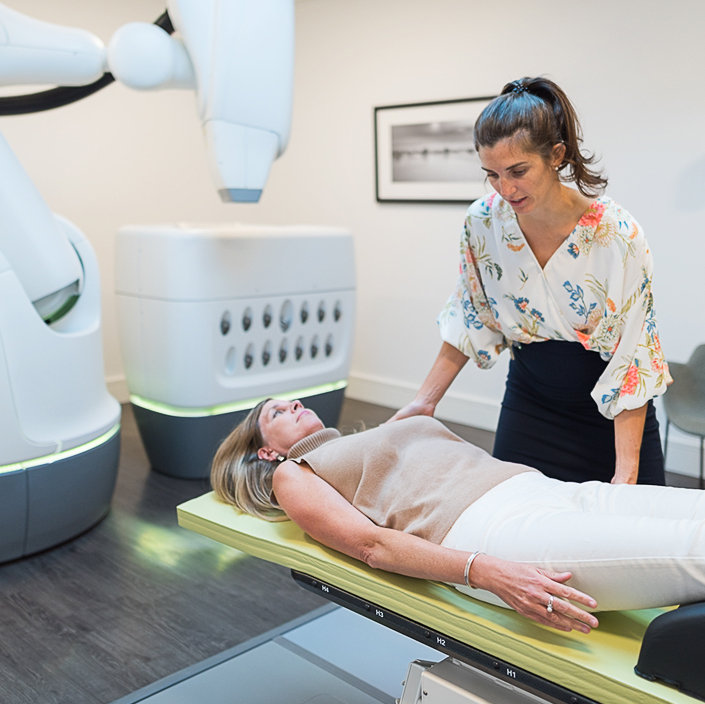 Treatments typically take anywhere between 30 to 60 minutes. Once your treatment is finished, you are able to leave the clinic and continue with normal activities.
At 5D Clinics, we understand that radiosurgery treatment can be scary.

Our team are on hand to make your patient journey as easy and comforting as possible. Patients coming in for their first treatment will be guided through the process by trained Radiation Therapy treatment staff, who are also available to answer any queries.

Once in the treatment room, patients will be positioned comfortably on the treatment couch.

Once in position, Radiation Therapy staff leave the room to configure the final elements of the CyberKnife® treatment program.

Radiation Therapy staff will be in constant contact with you throughout your treatment.

Cameras and a microphone in the treatment room enable patients to communicate with Radiation Therapy staff at all times. During treatment, CyberKnife® will move around the patient, stopping at numerous, pre-defined points to deliver beams of radiation. Patients will not see or feel anything whilst the radiation is being delivered.

Expectations Post Treatment.

In the months following completion of your treatment program, patients should expect follow up appointments with our doctors at regular intervals.